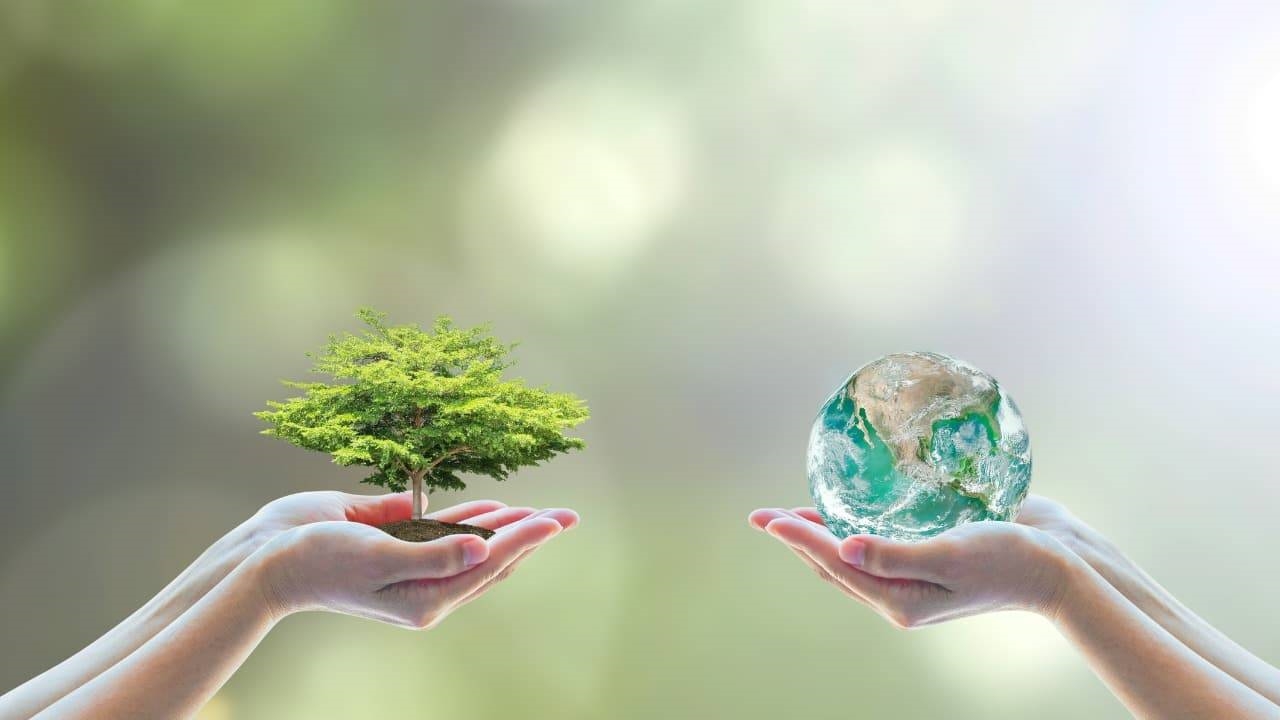 We are at war with nature, if we win, we will lose! (Hubert Reeves)
According to the law, everyone has the right to live in a healthy and balanced environment. When environmental problems started to emerge with the effect of industrialization and urbanization, some people thought that this right belonged only to them and ignored the right to life of other living things. The consumption frenzy that started in the 20th century has unfortunately led people to exploit nature, which has been given as a blessing and a trust. This insatiability of people has caused them to endanger their own lives and futures. With the increase in environmental problems, some countries' efforts to take measures started, but it was seen that this was insufficient.
As a result, it is now clear to everyone that the measures must be taken globally. Now it is in everyone's interest to protect our earth, which is our common value and our source of life.
As EEC Electronics, we aim to establish, maintain and expand a development model that meets the needs of our company, our employees, our suppliers and our customers, without compromising the ability of future generations to meet their own needs.
Ecological Order
All living things are part of the ecosystem in which they interact both with each other and with their inanimate environment. All elements of this ecosystem are interconnected in a complex pattern. Therefore, if one part is destroyed or damaged, other parts will have related consequences.  Due to problems such as global warming, climate change, deterioration of the ecological order, pollution of resources, and unplanned urbanization caused by human beings, our natural environment is gradually deteriorating, and this situation also causes social and economic problems. As EEC Electronics, we are aware that sustainable development will function and develop properly with the combination of environmental, social and economic developments.
For this reason, as EEC Electronics, we believe that we will contribute to our business, our employees, our customers, our suppliers, our country and the world by acting environmentally friendly and using resources in an efficient and conscious way, and by this means, healthy and conscious societies will be formed.
In order to protect the ever-deteriorating ecological order in the world, as EEC Electronics, we comply with all regulations established within the framework of legal regulations in the entire process from the design of the product to its disposal. In addition to the existing regulations in this direction, we also comply with the directives established to ensure the compatibility of the legal measures taken at the national level in the countries affiliated to the European Union with the Customs Union agreement, and we undertake this approach with the environmental policy we have declared.
Our Environmental Management System
Our Environmental Management System has been certified by TÜV Rheinland according to ISO 14001 standard. We cooperate with TAP-Portable Battery Importers Association, which are authorized by the Ministry of Environment and Urbanization, as well as AGID Lighting Equipment Manufacturers Association and Municipalities on Waste Management in Electrical and Electronic Goods.
In our products we do not use any prohibited substances that are harmful to the environment, as specified by laws and regulations. We do not have any processes that will adversely affect the environment. We are a producer that is environmentally friendly and produces cleanly. As a result of investigations  of the Ministry of Environment and Urbanization, it has been confirmed that our company does not fall into the scope of the " Regulation  on Environmental Impact Assessments".  In addition, as a result of investigations conducted  by Istanbul Water and Sewerage Administration, it was confirmed that we do not generate any industrial waste water. We measure and monitor our energy consumption and take measures to reduce it.
Our Occupational Health and Safety Management System
As EEC Electronics, we are a big family, and each of our employees and interns is valuable and important to us. Our Occupational Health and Safety Management System has been certified by TÜV Rheinland according to ISO 45001 standard. We also work with a consultant company on occupational health and safety issues.
The OHS Board, consisting of employee representatives, workplace physician, occupational safety specialist, employer representative and other persons, meets regularly and necessary decisions are taken at the meetings. Risk assessments are constantly carried out and necessary precautions are taken by our company.
A doctor visits our workplace once a week and takes the necessary actions. The personnel to be recruited must undergo a health examination and a doctor's examination before starting work. Orientation trainings and necessary trainings are provided. Periodic health examinations of all our employees are repeated every 2 years.
In terms of a safe, healthy and orderly working environment, lighting, noise and VOC parameters are measured in terms of personal exposure and environment. Continuous and scheduled occupational safety trainings are provided for our employees and necessary equipment is provided. Measures are taken to prevent accidents and injuries and to reduce any health risks to the lowest possible level in the work-specific working environment. Fire alarms, emergency announcement and fire extinguishing systems and emergency lighting systems are installed in our workplace.
All of our employees work of their own free will. Salaries of our employees are deposited into their own bank accounts. Overtime work is paid according to legal regulations. Laws are complied with regarding working hours.
As set  out in the Human Rights Convention and our laws, women and men have equal rights at our company. Everyone is equal regardless of religion, language, race, sect, color, gender, political opinion, disability, marital status, sexual orientation, union membership, philosophical belief and similar reasons.
Our employees always have the freedom of association. After a pre-notification period allowed in accordance with the legislation, our employees are free to terminate their employment contracts according to their free will. Migrant workers can be employed provided that they comply with the legislation. In this case, they have equal rights with our employees.
Our company adopts a disciplinary regulation covering the issue of sexual harassment. To date, there have been no such incidents. There have been no accidents that caused injury or death to any of our employees that required surgery. Our company, its partners and employees have not been involved in any lawsuits related to corruption or bribery. We did not receive any notification of environmental violations from the authorities and there were no adverse environmental incidents.
Our employees have the right to eat in the cafeteria during the lunch break, to be paid by our company, and to drink water, tea, coffee etc. There is a kitchen for the storage of food items that our employees can bring with them, a cupboard where they can keep their belongings, and a toilet that is constantly cleaned.
It may  in no event be a case for us to get involved in any action against the law, or employ uninsured workers, or employ workers with wages lower than the minimum wage, or employ child labor, forced labor, or confiscate employees' identity documents or receivables as collateral, or make deductions from wages as disciplinary punishment,  or commit any violence, threat of violence, sexual abuse, other abusive behavior, verbal abuse, or intimidation in any way.
Our suppliers
We constantly audit our suppliers. We purchase approved branded products from approved suppliers. We work with suppliers that do not employ child labor. We seek as a minimum environmental, health, safety and social requirements in our agreements with suppliers.
Conflict
We encourage refraining from any act that contributes to the financing of conflict, and comply with relevant sanction resolutions of the United Nations or, where applicable, local laws that enforce them, and that our suppliers and business partners do the same.
Importance of Emergency Lighting Products
Emergency lighting is a secondary type of lighting that activates immediately and automatically in the event that the normal lighting system in a building fails due to reasons such as fire, earthquake, terrorism, sabotage, and ensures that people are evacuated safely without being in the dark. The purpose of the emergency lighting system is to prevent loss of life by providing a fast and safe evacuation in an emergency.
With the awareness of being a manufacturer of emergency lighting products that provide life safety, we aim to design and produce products that comply with standards, provide energy saving, long life, easy to install, meet all different requests together, and the total cost of use will be lower in the long term.
ISO 9001 Quality Management System
Our Quality Management System has been certified by TÜV Rheinland according to ISO 9001 standard.
ISO 10002 Customer Satisfaction Management System
Our Customer Satisfaction Management system has been certified according to ISO 10002 standard.
Sustainability for Our Company
Sustainability can only be achieved by integrating a management approach that does not conflict with social interests in terms of businesses, growth is not only economically, but also social responsibilities and environmental protection are included. As a responsible manufacturer, EEC Electronics will continue to increase its efforts to implement the practices in this regard by adopting and assimilating the concept of sustainability.
Based on the UN Sustainable Development Goals, we aim to increase the competitiveness of not only our company but also our country with high value-added and innovative products and innovative services, and we aim to continue our contribution to the country's economy and employment.
We are committed to integrate and develop sustainability awareness into our business processes. Our aim is to take an active role in every area where we can be effective in order to achieve sustainability. We are committed to being transparent in measuring our sustainability performance.
Individual Sustainability
In parallel with this objective, we have a great responsibility individually in terms of sustainability. As a part of this ecological order, we should all embrace the importance of sustainability and set an example for each other and the society by changing our daily habits, from lighting to energy saving, from heating to water use, from cleaning to nutrition, and thus contribute to the future.